EssayTigers Review
The website of the EssayTigers.com has unusual and attractive name and simple but bright design.At my first impression, the price was quite decent. But when I have read through the starting pages, I've noticed a lot of mistakes. And the text was too simple as for the writing service. Let's read the EssayTigers.com review and see if it would be ok for you.
General Impression
The company has quite active page in Facebook. They have more than 9000 of followers. I was surprised by such a figure. This is quite a rare thing. The biggest number of followers I can remember among similar services was about 3-4000 people. This service has quite entertaining contents so maybe this is the reason for a number of followers. Still I should mention that the average rate for today is only 3,9. It means there were quite a lot of people who gave them pretty bad marks.
The website is not well-thought. Certain obligatory points of the menu are simply absent.  Thus, I didn't find any clear list of the writing services they provide. I can enumerate them only basing on their "free inquiry".  There you can find articles, essays, various reports and many other types of writing you can need during your education process. The service also helps with homework, provides editing or proofreading and can help with the documents of a resume type. I could see the complete list of services only after I have registered.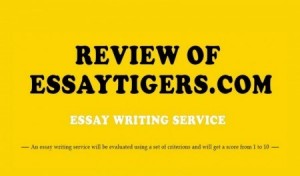 As to the guarantees, the company provides standard ones, such as original works, confidentiality, free revisions or complete return of money if you are not satisfied.
The service has a part of website where they group their blog, samples of their writing, frequently asked questions and testimonials. This part of website is very important for any student and I liked that the company represented this part separately but in the main menu, which anyone sees at once.
Their blog is full of various articles, depending with educational ones and ending with entertaining ones. The samples of writing is a great thing to give people opportunity and let them see your writing. The part with testimonials contained certain negative aspects too. This is what I respect them for. It is such a rare case when companies do not afraid to publish negative comments too. As to FAQ, I think that this is much better to place such replies and don't make you contact a customer service every time you need to ask any simplest question.
Price Level
The prices of writing from a scratch are divided into 4 groups. These are undergraduate, bachelor, professional and admission Help. The undergraduate level has the lowest prices starting with $10. But I would not recommend this level for serious works. Those who used this level of writing have mostly negative impression. As to the bachelor degree the prices start with $16 and raise in accordance with the period of writing. Admission help is the most expensive. Its highest price is $197. Should I mention that it is a little bit too much?
Except that the service also has a discount program for loyal clients but you have to spend some time to understand it. They have credits, bonuses, etc. I don't really like such difficult staff. Why should it all be connected with writing services if I want to order it quickly and easily? As to lifetime discounts you get 5% after spending $500 and 10% after spending a $1000.
Trial order

The essay I received as a result of my trial order didn't cost the money I spent for it. I think that almost anyone could write such an average work. According to the mistakes I have found in it the writer was not English native speaker. I asked for amendments to my work and the company didn't refuse. Ufortunately it didn't help much.
I should mention that before receiving my writing the customs service operated quite fine. They were polite, replied all my questions as to placing my order and so on. As soon as I addressed them with claims, their behavior changed completely. They did their best to assure me I've got just what I asked for and I didn't need any revisions.
Conclusion
I can outline only one advantage now: they have useful parts for the students, such as blog and samples.
As to their disadvantages there are much more of them:
Poor level of writing.
Some levels of writing have too high prices.
Customer policy has special politics in relation to unsatisied customers.
I would recommend EssayTigers as a source of information. You can read their blog or take part in their writing contests. As to their writing services, I can recommend them only to those students who don't pay a lot of attention to their marks and the most important for them is to get a generally positive result.